PROOFMODE
ProofMode, an Android app, captures information that makes your photos and videos more trustworthy. We set out to create an engaging and clear first use experience.
first use tutorial
Once set up, ProofMode works in the background to capture metadata each time one takes a photo or video. Users share proof from the camera gallery. Without explanation, users were confused about how to the the app. For the first use of the app, we designed a simple walkthrough of how it works.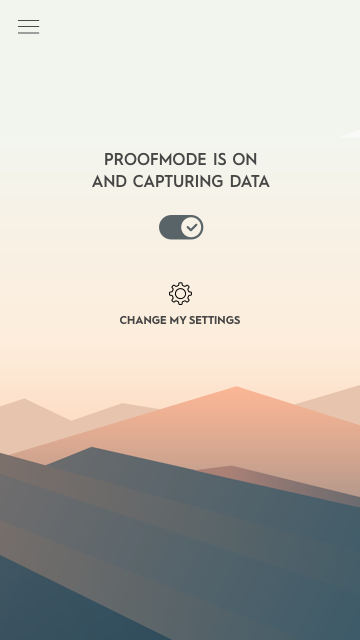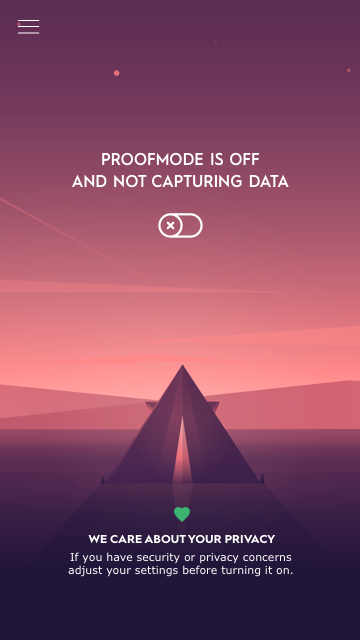 A Simple Switch
Once setup, the primary interaction with ProofMode is disabling it for certain circumstances. We wanted this experience to be engaging and clear. We used full screen illustrations to depict the different states.
Demystifying Metadata
A prominent stumbling block for existing users was understanding the data ProofMode captures. With Witness and Guardian Project, we worked to design a data legend that is easy to understand.