How To Use Signal For Your Family Group Chats
Own your Privacy. Own your Life. Own your Sharing.
Why my family loves signal.
A decision to own our privacy
by Tiffany
I love my family, but unfortunately we live all over the country! I want to share my life with them. It's wonderful to see photos of my baby nephews growing up, or a video of my cousin getting married. Like most families, we all have different devices. Some own iPhones, while others use Samsung or Motorola. Because we have different devices, we need a secure way to communicate and share our lives with one another and just us. Our biggest concern is keeping photos out of the hands of large corporate companies who operate with the bottom line in mind.
Finding Signal is a game changer! Signal is available on iOS and Android as well as on your desktop. Signal allows us to create a Family Group chat where all chats are end-to-end encrypted. This means only those in the group can see what is shared. We can also have video and audio calls which are all private and don't cost me when I travel abroad. Signal has no access to any content shared within a chat, video or audio conversation, so every call is like whispering a secret!
Signal has so many cool options! My mom loves printing the photos she gets right from the app! My brother enjoys the disappearing messages option. After he's seen the photos, text or video it automatically disappears after a set timeframe. Keeping his chat history clean and his conscience clear! Just make sure to save or download anything you want to keep. Grandpa loves that he can do everything with just one app! Our family loves Signal and think you will too! Get started owning your privacy! Follow our simple 'How To Tutorial' and begin sharing your life and the Signal Security with your family right now! Remember, Signal shares the memories once, but keeps them safe for a lifetime!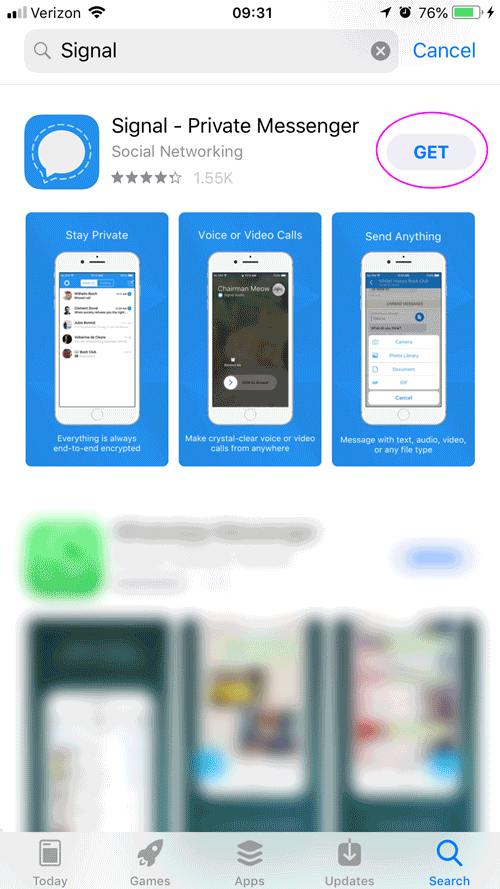 Step 1: Download the Signal App
Step 2: Create a Profile
Step 3: Invite your Family and Friends
Step 4: Create your own Family Group chat
Step 5: Start sharing your life!